Designed for chemists, pharmacists and anyone who needs to manage refrigerated products for the health sector.
Simple to install, wireless IoT solution ensuring the safety, efficacy and compliance of stored vaccines, pharmaceuticals and other temperature sensitive products.
Simple Installation
Drastic Improvements
Monitoring Covid-19 vaccines right now at Barwon Health's University Hospital and biospecimens at Monash BioMedicine Discovery Institute (BDI), St Vincent's Hospital and NSW HealthShare facilities.
The CT Cold Chain Management Solution is a cloud-based software platform that pairs with our latest IoT wireless smart tag to comprehensively monitor product temperatures, ensuring product safety, as well as providing operational and equipment insights.
CT's IoT smart tags are calibrated according to NATA standards and can monitor extreme temperatures to the requisite accuracy for highly sensitive materials such as vaccines.
With our cloud-based software platform and mobile application, we deliver the ability to convert your paper-based processes to digital forms, providing you with a complete end to end compliance solution.
The CT Cold Chain Management Solution is Quality Care Pharmacy Program (QCPP) Compliant.
An essential component of good pharmacy practice is the correct storage and monitoring of refrigeration to ensure that temperature-sensitive therapeutic goods are continuously stored between 2 and 8 degrees celsius. With our Cold Chain Management Solution, pharmacies will provide a high quality, consistent, and safe service.
How our Cold Chain Management Solution works
Simply turn on our device. Place it near the product you would like to monitor.
The device instantly starts transmitting the temperature data to the cold chain management cloud solution.
The cloud solution provides accurate temperature reporting, with customisable alerts and alarms to ensure product safety.
Comprehensive Dashboards and Mobile application to visualise your product compliance from anywhere
Drill down into individual assets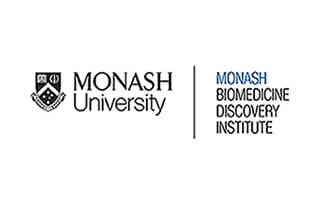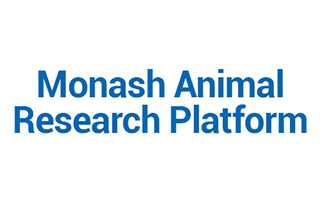 How Cold Chain Solution Has Helped Vaccine Storage and Research in Australia
Pfizer Vaccine
Constellation Technologies' Cold Chain solution has been deployed to monitor the temperature integrity of Pfizer vaccine doses at Barwon Health's University Hospital Geelong, one of the initial sites in Australia storing vaccines. CT's proprietary Cold Chain Monitoring solution is now deployed across all Barwon Health departments and facilities in more than 200 refrigeration assets.
Victorian Vaccine hub applying CT Cold Chain Solution to ensure the safe storage of COVID-19 vaccine doses
Application highlights the importance and challenges of maintaining Cold Chain integrity
12-15 billion COVID-19 doses expected to be produced each requiring temperature and handling monitoring in transit and storage
Monash BioMedicine Discovery Institute
Monash BioMedicine Discovery Institute (BDI) is a research unit of Monash University that deploys high-end refrigeration units across their campus including negative 80-degree celsius freezers that hold highly valuable research biospecimens that can individually be worth in excess of one million dollars.
CT's monitoring solution provides Monash BDI staff with a self-install sensor unit and log-in to a cloud-based software dashboard that can monitor and help manage sensitive temperature environments with high precision and accuracy across all their refrigeration units and temperature-controlled environments. Cutting-edge monitoring economises energy, assets and labour as well reduces the risk of loss. The CT platform provides for predictive monitoring to allow proactive management that can help avoid unwanted situations from occurring. Monash University is now doing a broad roll-out of CT's cold chain solution across their main campus.